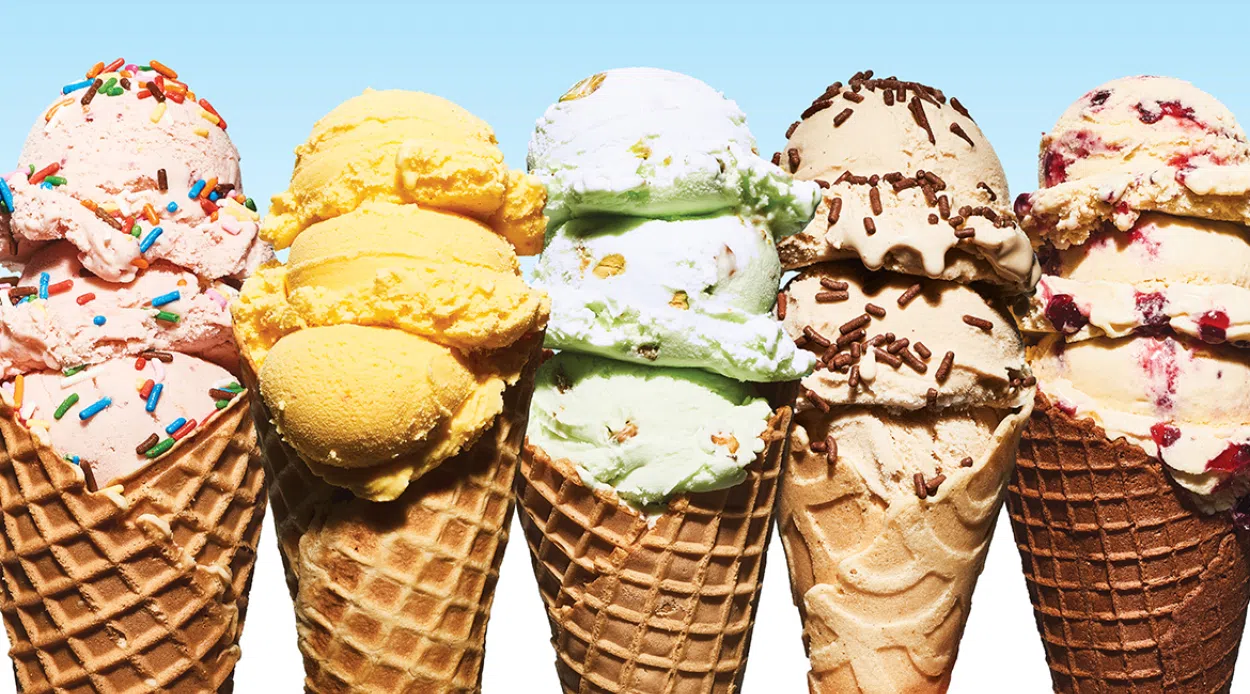 Mark Johnston is a city kid that owns two cows! Seriously, he does!! When he is not bragging about his two cows you can find Mark hanging out in the shade (he's a ginger) or eating Kraft Dinner. Listen to Mark every weekday on My 92.1 from 2pm-6pm!
We will be adding a picture of Mark soon. For now, enjoy these mouth watering ice cream cones!
Meet Mark this Thursday as he broadcasts live 2pm to 6pm from the patio at London Belle.